DRZ400 DR-Z400 94mm Big Bore Kit Cams +4 Top End Camshafts 434cc Cylinder Piston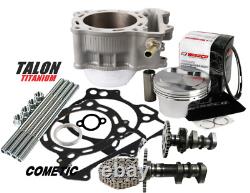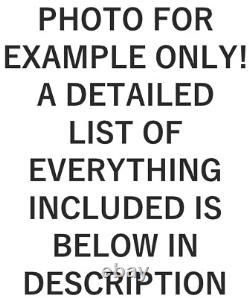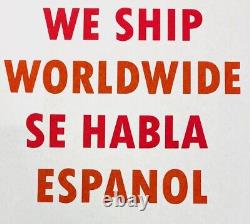 94mm 12.5:1 Wiseco or Wossner forged piston. Cometic top end gasket kit.
Talon Titanium cylinder head stud kit. Rubs on pump or race gas.
Compatible with all Suzuki LTZ400, DRZ400 and Kawasaki KFX400 models and years. PRICES AND LISTINGS ARE SUBJECT TO CHANGE AT ANY TIME WITHOUT NOTICE. DO YOU MAKE A LIVING WORKING ON BIKES? ARE YOU A SHOP OR DEALER. 99% of problems can be easily solved without returning the entire order.
Once items have been modified, installed, or used in any way they are not eligible for return. Kit Guarantee: If you find another kit that is EXACTLY THE SAME AS OURS, not close to the same but EXACTLY THE SAME, for a lower price we will sell you our kit for 10% LESS than the price of the OTHER KIT. To get this deal the other kit must have a cylinder, piston, gasket kit, spark plug, head stud kit, and they must be the same brands as what is in our kit.
Anything else and this guarantee does not apply. This product is NOT DIY.
Over 99% of people in the world are not qualified to build an engine, and it is the responsibility of the person assembling and tuning the engine to make sure all the parts are correct and work properly. We ALWAYS STRONGLY recommend parts be installed by a qualified, experienced mechanic.
Also, we want information from customers when their experience is less than desirable so we know what areas need improvement the most. Please work with us and we will ALWAYS work with you.