734cc Big Bore Cylinder Piston Gasket Kit for Yamaha Grizzly 700 2007-2015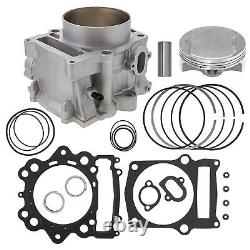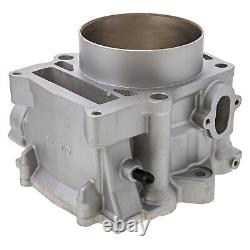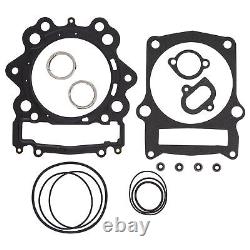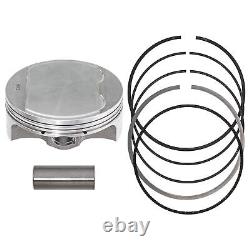 Niche 1591 is a brand-new, Nikasil-Plated, 105.5mm, 734cc, Big-Bore Cylinder with Gasket and JE piston kits. The piston kit includes a new 11:1 forged aluminum piston, piston rings, circlips (2), and piston pin. This cylinder kit is bolt on ready. This entire kit has been built for the best performance for your Yamaha with improved water jackets for proper cooling. This is a direct bolt on cylinder kit.
You will not have to do any modifications to your case to make it fit. It will work with your stock crank and head as well.
Complete 734cc Big Bore Cylinder Kit. Nikasil Plated Cylinder Bore and Stroke 105.50mm x 84.00mm. Cylinder Displacement 734cc / Piston Compression 11:1.
Cylinder Bore Size 105mm Big Bore. Includes Forge JE Piston Kit, Gasket Kit and More; Cylinder Material: Aluminum; Cylinder Sleeve Coating: Nikasil. Cylinder Piston Piston Rings Wristpin Circlips (2) Head Gasket Base Gasket Exhaust Gaskets (2) O-Rings (6) Chain Tensioner Gasket Coolant Gasket Valve Stem Seals (4).