09-15 KX450F KX 450F Big Bore Kit 100mm Cylinder Complete +4 Top End Rebuild Kit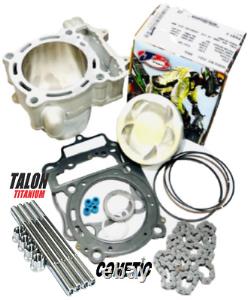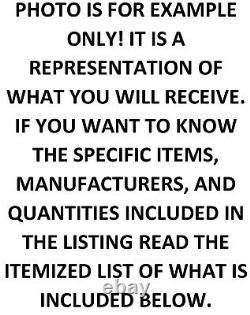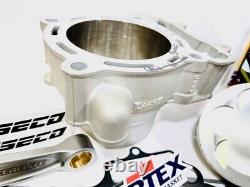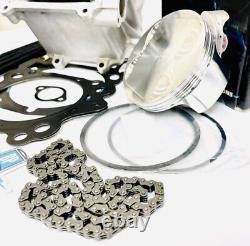 FITS ALL'09-15 KAWASAKI KX450F MODELS! CP-Carrillo CUSTOM forged big bore piston. This is a bolt on kit with no machining required. Piston uses pump or race gas. Everything is new in the original packaging. PRICES AND LISTINGS ARE SUBJECT TO CHANGE AT ANY TIME WITHOUT NOTICE. DO YOU MAKE A LIVING WORKING ON BIKES? ARE YOU A SHOP OR DEALER.
99% of problems can be easily solved without returning the entire order. Once items have been modified, installed, or used in any way they are not eligible for return.
THIS PRODUCT IS NOT DIY. 99% OF PEOPLE ON THIS PLANET ARE NOT QUALIFIED TO REBUILD AN ENGINE, AND THIS SHOULD BE INSTALLED BY A QUALIFIED, EXPERIENCED MECHANIC.
Also, we want information from customers when their experience is less than desirable so we know what areas need improvement the most. Please work with us and we will ALWAYS work with you.