06+ TRX450R TRX 450R 520cc Big Bore Stroker Complete Motor Engine Rebuild Kit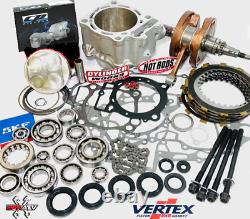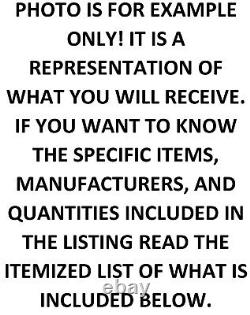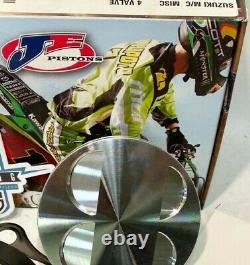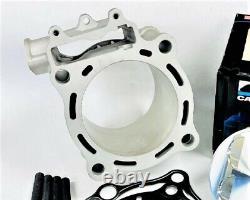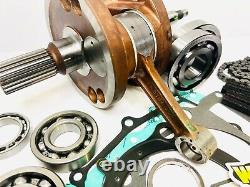 FITS ALL 2006 AND NEWER TRX450R AND TRX450ER MODELS! 100mm after market DROP IN cylinder. JE or CP forged piston. Hotrods +3mm stroker crank with rod assembled.
Clutch kit (fibers, steels, springs). MLS big bore head gasket. Everything is new in the original packaging. PRICES AND LISTINGS ARE SUBJECT TO CHANGE AT ANY TIME WITHOUT NOTICE. Visit us online or in person from 7am to 4pm at 1538 Howard Access Rd, Suite A, Upland, CA 91786. Over 99% of people in the world are not qualified to build an engine. We ALWAYS STRONGLY recommend parts be installed by a qualified, experienced mechanic. It is the responsibility of the person assembling and tuning the parts to make sure they work correctly. If for any reason a stud fails during use, not installation, we will send an entire new stud kit. If your Alpha Cub cylinder fails for any reason not related to installation, tuning, break in, or misuse we will fix the cylinder free of charge. If it can not be fixed we will supply you with a new one. It must be sent to us for inspection, and Millennium Technologies will determine if the cylinder is repairable. Positive reviews and feedback are greatly appreciated. That could be hundreds or dollars for 1 minute of your time!