King Quad 750 +2 Big Bore Kit 106mm Cylinder Piston Top End Rebuild Assembly Kit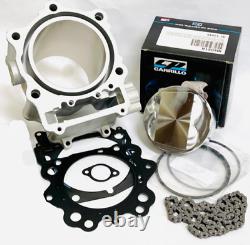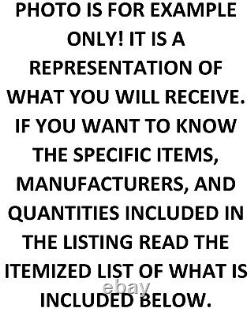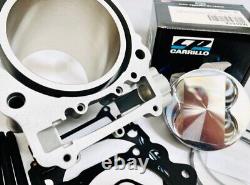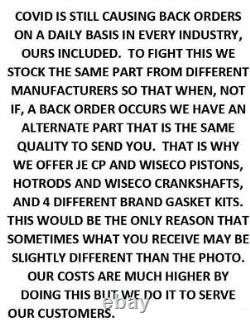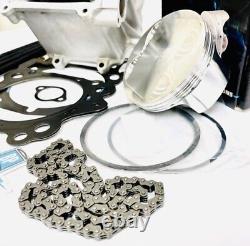 FITS ALL SUZUKI KING QUAD 700 and 750 MODELS AND YEARS! This is a bolt on kit with no machining required. Piston uses pump or race gas. Our kits come with the same brand parts as other rebuild kits you see online but we always include items no one else does.
Our kits come standard with CP-Carrillo, JE, Wiseco, Wossner, Pro-X, Hotrods, Hotcams, Webcams, Cometic, Vertex, and Athena parts as well as our own parts we have manufactured specifically for us. We stock the exact same parts from different companies so that when back orders occur like they have been for the last year we have an alternate part to send that is the same quality. This would be the ONLY reason your order might be slightly different when it arrives.
All parts we sell have been tested and we have had huge success with them. If we ever have a part that does not function well it is immediately discontinued and we stand behind everything we sell 100%. 99% of problems can be easily solved without returning the entire order.
Once items have been installed or used in any way they are no longer eligible for return. This product is NOT DIY. We ALWAYS STRONGLY recommend parts be installed by a qualified, experienced mechanic.
Also, we want information from customers when their experience is less than desirable so we know what areas need improvement the most. Please work with us and we will ALWAYS work with you.