88cc Race Head Big Bore Kit Honda 88 to 99 Z50 CRF70 XR50 CRF50 2000 to 2022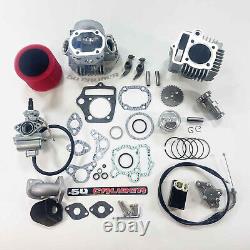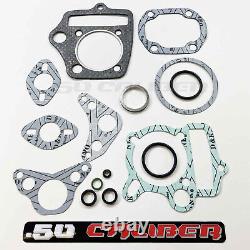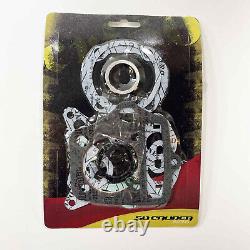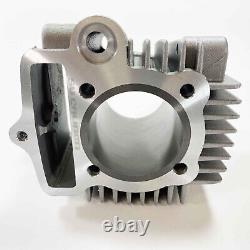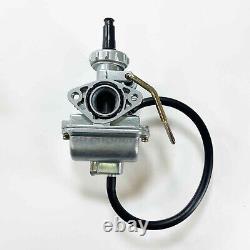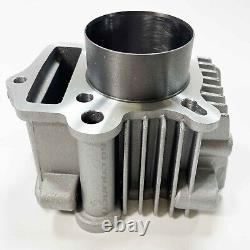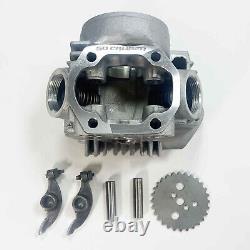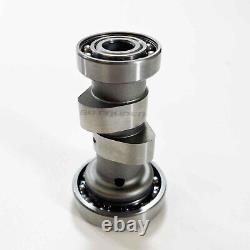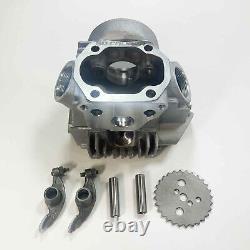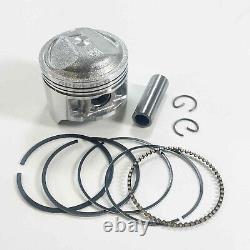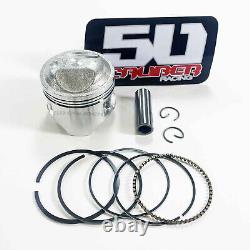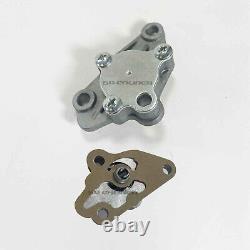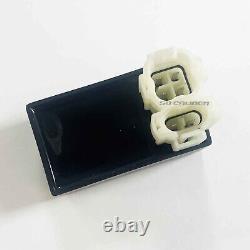 88cc Race Head Big Bore Kit. 88cc Race head kit for Your Honda 50 or Honda 70. This kit will drastically improve your overall performance on your bike. A stock honda 50 puts around 2.2hp to the ground and this kit will put you between 5.5-6hp to the ground and 30% more to the crank! Kit comes with fully assembled race head, performance cam, 20mm carburetor, and all the other goodies needed to fulfill your need for speed! Comes with fully assembled Race head (race head has larger valves for significantly increased air flow). High volume oil pump included. Performance CDI box included that removes stock rev limiter.
Lightweight aluminum cylinder with steel sleeve. Cast in mounts on cylinder for aftermarket skid plates. Oversized cooling fins on cylinder for efficient heat dissipation.
52mm piston with rings, pin, & clips. Includes: 20mm carb, intake, heatstop, gaskets, mounting hardware/wrench, air filter and lextended throttle cable. Fits - 2000 to present CRF50, XR50, CRF70, XR70 and 88-99 Z50. Price: Price is for 88cc Race Head Big Bore Kit.